Social Media Marketing (SMM)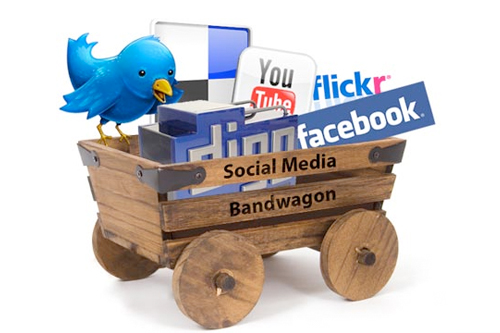 Creating Facebook page, Twitter or Linkedln account is quite easy, but using that for social media marketing is quite remarkable. Social media has the amazing power for viral marketing. You can interact with consumers on a more personal level and with more frequency; this in turn helps in creating brand awareness and customer loyalty. Social media relies on word of mouth and can reach more people in a shorter time.
Our creative team can help you create your business profile on popular social networking sites so that you can use content, images, video and blog to post information about your business. The visual content posted in the form of images and videos is a crafted to attract more readers/consumers. They are likely to share any interesting content and this helps in spreading awareness of your business among more people, thus increasing more traffic to your business.
Social media is the best place for you to create lead generation campaign. Twitter chats are easy to follow or even participate in your industry related communication. Using the hashtag set you can ask and answer question with contributions that are perceptive and illustrate your understanding of the industry and your business offerings. LinkedIn being a professional network you can convey your message with similar interested professionals and discuss topics that are related to business. You can find potential leads by either creating your own LinkedIn Group or by joining an existing group that focuses on your area of expertise. Facebook engage you're customers to read and share your news to their own social profiles. In Google+ Hangouts on Air give you the ability to communicate directly with your audience online, in real time. If you produce and share fantastically useful content, your community will be more likely to become customers, remain customers, and send you more customers.