Multichannel Ecommerce
Mobile Commerce Shopping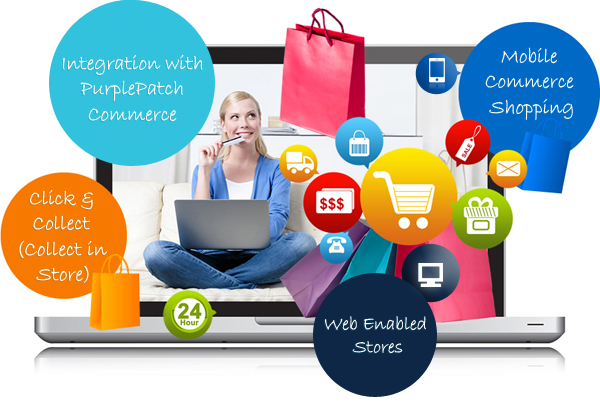 The Indian smartphone market is rising quicker than China. About 10 million units ever shipped during the first quarter of 2013. M-commerce has experienced a 254% increase year on year between 2011 and 2012. Mobile is always with us and it's never switched off. Mobile is now and it is the future; it is our belief that you must have a mobile marketing strategy. We build, design, and produce high quality mobile app to project and deliver your existing brand to the highest standard. Depending on your demand, we create and build entirely new direction to your shop . We create an app which is quicker, exclusive, and has stylish mobile features which contribute to a great user experience.
Integration with PurplePatch Commerce
All our customers can sell their products through the PurplePatch commerce website. Your products can be seen by the millions of potential customers who are already shopping with us. Your products get listed with a single click with perspective product catalogue. You can manage both channel with a single interface and you don't have to worry about keeping inventory synced. Get the best out of your customised ecommerce site.
Click & Collect (Collect in Store)
Allow your customers to buy online and pick up from a nearby store. "Click & Collect" offers all the benefits of shopping online with the added convenience of picking up at a time that suits customer. Designed to use from single store to hundred of outlets.
Web Enabled Stores
Use your website within your stores and distributors outlets to show customer's product easily. In shop customers browse using an interactive PC and can order the items via the web store straight to the outlet, store or delivery to home.